The first Director of Children Activities Association, now Hands On Art.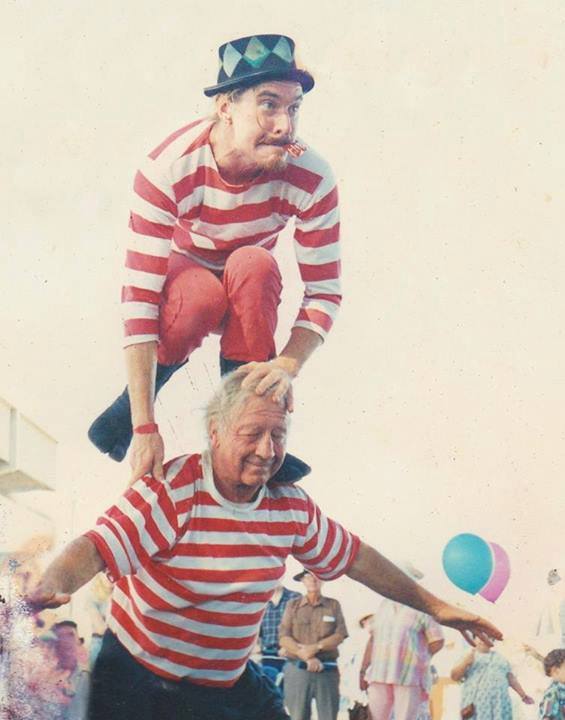 On Friday 27/5/2016 at 5:30pm, a gathering for friends and followers of the legendary IAN REECE – to laugh, cry and share memories of how the GRANDFATHER OF AUSTRALIAN CIRCUS changed our lives.
Sadly, Ian passed away in Far North Queensland on 14/5/2016.
3 weeks earlier, on his 81st birthday, Ian said DON'T DROP THE BALL!
Ian showed us how to party, culminating in the fantastic rehearsal for his funeral held on his 80th birthday in 2015.
This Friday at Hands On Art, without Ian we will share a relaxed event. BYO everything – a plate of food to share, drinks (there's a pub down the road), stories, music, dance, circus skills, art, face paint, kites, puppets, macrame, cardboard fish on poles, etc. Or just bring yourself and your friends who remember.
PLEASE please help us to spread the word to all those who will want to gather and celebrate the great life of this giant.